This is how your Virtual Gift will look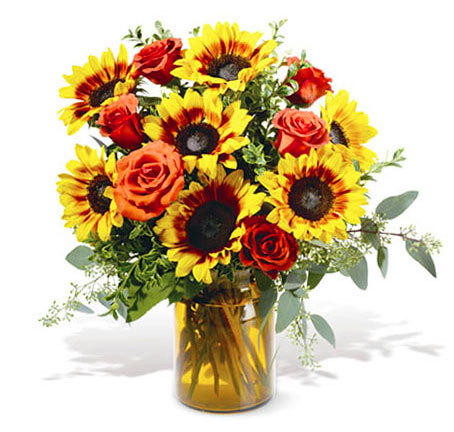 To: [Recipient's name and e-mail address here]
From: [Your name and e-mail address here]
Subject: [Your subject choice here]

---
Striking bi-color sunflowers displayed with terra-cotta roses make this virtual bouquet
a winner for any summer or Fall occasion. This bouquet is great for both guys and gals!
Use Your Browser's "Back" Button to Send
this Gift or see More Virtual Flowers Selections.
---

Would you like to send Free Virtual Flowers to someone you know?
More Free Virtual Flowers & eCards from our sister site.
Would You Like to Send Real Flowers Online?
---

© 1995-2021 All America-Phillip's Flower Shops . Images ©1995-2021 FTD, TELEFLORA, AFS, SAF, CCFC, Phillip's Flowers , or PhotoDisc, Inc.